Lavu POS Review
Product Name: Lavu POS
Product Description: A restaurant POS system that has a nice customizable interface, but limited features and inconsistent customer service.
Offer price: Starting at $59/mo.
Currency: U.S.
Ease-of-Use

Features

Pricing

Integrations

Customer Support
Welcome to the Lavu POS for restaurants review. Our hope is for you to find the best restaurant pos system for you and your business. Let's find out if Lavu is the best restaurant POS system for you.
Lavu POS For Restaurants Overview
Overall, Lavu POS is a flexible point of sale system that offers a range of restaurant specific features and benefits for small to mid-sized independent restaurants and bars. Its cloud-based architecture, user-friendly interface, and basic feature set make it decent choice for bars and restaurants looking to streamline their operations and improve their bottom line.
Lavu is a cloud-based system, which means that all the data is stored on remote servers and can be accessed from any device with an internet connection. This makes it easy for restaurant owners and managers to access real-time information about their business from anywhere, at any time.
Overall, Lavu is a good POS system, but I do have some reservations about them as a company when it comes to integrity and how they treat their customers though. I have sent them many customers who have since complained to me that their experience with Lavu was not a positive one. So I've decided there are other POS systems that are much better than Lavu.
How These POS Reviews Work
For those of you who don't know, these are how my reviews work: I basically use my connections to find a restaurant owner I know who is using the POS system I am reviewing and ask them if I can jump on it and get to know it more intimately.
I then ask about and get their feedback and experience with the POS system. I also get the reactions from other restaurant owners and managers in the restaurant industry I know who are using it, as well as online feedback. In this way, we have a complete collaboration of thoughts and opinions, not just mine. The goal here, of course, is to help you find the best restaurant pos system for you and your restaurant business.
Who is Lavu For?
Lavu has always been known for specializing in quick-service restaurants and smaller venues like coffee shops, cafes, food trucks and pizzerias. Since being founded in 2010, they have moved into larger venues, but they are not necessarily the best restaurant POS system for the larger restaurants. Lavu's main bar and restaurant niches are:
Quick Service Restaurants (QSRs):
Bars and Nightclubs
Food Trucks
Independent Restaurants
Cafes and Bakeries
Pizzerias
Ice Cream Shops
By the Way, This is My #1 POS System…
Lavu Ease of Use
Lavu includes multiple components to facilitate a user-friendly experience. It is and effective POS system for improving efficiency and shortening training timelines for new staff is available. I have found that for a restaurant POS system, it is relatively straightforward to learn.
The interface is sleek and modern, with a color-coding system to help you and your employees easily find their way around.
The front end of the app offers extensive customization options for orders. You can tailor the process of receiving complex requests with custom modifiers and restrictions.
The staff may need a few days to become accustomed to the menu management tools because the learning curve in the beginning can be steep, but their restaurant POS software is easy to use once they get going. After the staff has been trained in the system, it can increase efficiency and accuracy with both in-house and online ordering.
Pros and Cons
Pros
| | |
| --- | --- |
| Customizable Interface | One of the biggest advantages of Lavu POS system is its customizable interface. Restaurants can tailor the system to their unique needs, including creating custom menu items, modifying the layout of the interface, and adding their own branding. |
| User-Friendly Design | Lavu POS system is designed to be user-friendly, which can help to reduce training time for new employees. The system's intuitive interface makes it easy for staff to take orders, manage tables, and process payments quickly and efficiently. |
| Good Features | Lavu POS system offers a wide range of key features to help restaurants manage their operations effectively, including inventory management tracking, reporting and analytics, online ordering, and mobile payments. |
| International | Lavu POS is in more than 65 countries, making it a viable option for many restaurants around the world. |
Cons
| | |
| --- | --- |
| Cost | Lavu POS system can be expensive, particularly for small businesses. The system requires a monthly subscription fee, as well as additional fees for hardware and payment processing. |
| Complexity | Can be complex to set up and configure. This may require additional training for staff, particularly for businesses that are new to using a POS system. |
| Limited Integrations | While Lavu POS system offers a range of features, it may not integrate with all of the third-party applications that a restaurant may use. This can limit the system's usefulness for some businesses. |
| Hardware Requirements | Requires specific hardware to run, which can be costly for businesses that need to purchase new equipment. |
| iOS Only | If you're an Android lover, Lavu will not be for you. |
| Company Values | Lavu's integrity has come into question based on comments from my community, as well as personal interactions I have had with the company that left a sour taste in my mouth. We'll leave it at that. |
Features
Rating – Good
Lavu POS system offers a wide range of key features to help manage operations more effectively.
Menu Management
Lavu POS system allows restaurants to customize their menus to meet their specific needs. This includes adding custom menu items, setting up modifiers for items, and creating menu categories to make it easier for customers to navigate the menu.
Table Management
The table management feature in Lavu POS system makes it easy for restaurants to manage their tables and seating arrangements. Staff can quickly see which tables are available, which are occupied, and which need to be cleaned.
Inventory Management
Lavu POS system offers a powerful inventory tracking feature that allows restaurants to keep track of their stock levels manage inventory in real-time. This can help to reduce waste, improve ordering accuracy, and save money on your inventory management.
Reporting and Analytics
Lavu POS system offers a range of reporting and analytics tools that allow restaurants to track their sales, monitor employee performance, and identify areas for improvement.
Online Ordering
With Lavu POS system, restaurants can offer online ordering for their customers. This feature allows customers to place orders from their mobile devices or computers, which can help to increase sales and improve customer satisfaction.
Mobile Payments
Lavu POS system offers a mobile payment feature that allows customers to pay for their meals in-house and via online ordering using their mobile devices. This can help to speed up the payment process and reduce wait times for customers.
Loyalty Program
Lavu POS system offers a loyalty program feature that allows restaurants to reward customers for their repeat business. This can help to increase customer loyalty and encourage repeat business.
Pizza Creator
This app allows you to create virtual pizzas on your Lavu POS device, facilitating cooking, pricing, and delivery.
How Much Does Lavu POS Cost?
Price Rating – Fair
Lavu offers different pricing plans that cater to different restaurant sizes and needs. They have recently raised their prices. Their Starter Plan went up about 15%. Growth plan increased by 23%, and their Optimize Plan increased by a whopping 50%. Ouch!
All of these plans you see are based on you using Lavu Pay, which is their payment processing. If you use your own processor, the prices are steeper than this.
| | |
| --- | --- |
| Starter Plan | This is the most basic pricing plan and costs $59 per month. It includes one register, basic inventory management, gift cards, loyalty program and reporting features. |
| Growth Plan | This pricing plan costs $129 per month and includes all the basic features in the Starter Plan, plus MenuDrive online ordering, DoorDash delivery integration and QR code ordering. |
| Optimize Plan | This is the most advanced pricing plan and costs $279 per month. It includes everything in the Growth Plan plus tableside ordering and accounts payable automation software with Quickbooks and Xero. |
In addition to these three pricing plans, Lavu POS system also offers add-ons and third-party integrations that can be purchased at an extra cost if you choose the Starter Plan.
Lavu Integration Add-Ons for Additional Costs
| | |
| --- | --- |
| Gift Cards | $50/month |
| Loyalty Program | $30/month |
| Tableside Ordering | $30/month |
| Third-Party Payment Processing | $20/month |
| Kitchen Display Systems (KDS) | $30/month |
| API Access | $30/month |
| Kiosks | $50/month |
| MenuDrive Online Ordering | $99/month |
| Accounting Integration | $30/month |
| DoorDash Integration | $70/month |
Lavu Hardware
Lavu POS system offers hardware bundles, as well as individual components that can be purchased from the Lavu website. It depends on what hardware you need, but let's start with the individual components.
Lavu Individual Hardware
Cash Drawer Plus Coin Till – $188

Lavu POS Terminals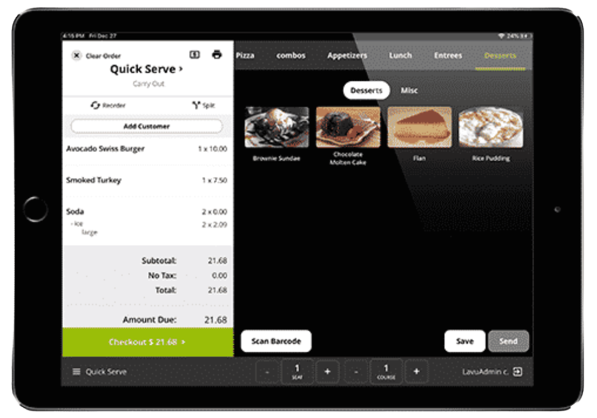 These are basically iPads you can purchase directly from their site.
Lavu Printers – $299 – $469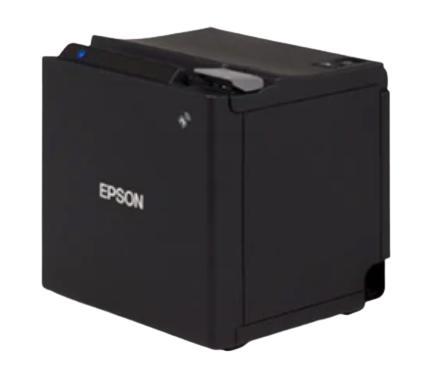 Lavu Hardware Bundles
Kitchen Display System $729 – $2,799 (1 – 4 station options)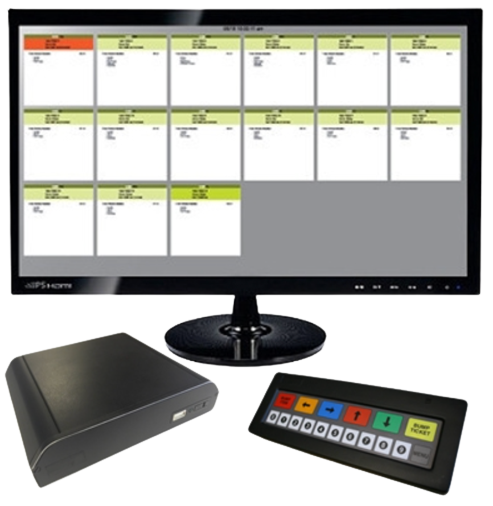 Lavu Essential Bundle – $1,499
This POS hardware includes an iPad, cash drawer, credit card reader, and receipt printer.
Lavu Growth Bundle – $1,999
Includes two iPads, cash drawers, credit card readers, and receipt printers.
Lavu Premium Bundle – $2,399
This hardware bundle includes two iPads, cash drawers, credit card readers, receipt printers, and a kitchen display system.
Integrations and Add-Ons
Rating – Fair
Lavu has a limited selection of prebuilt third-party integrations available, but there is open API access. Lavu's open API allows for the integration of third-party applications, providing an opportunity to extend functionality on the POS. The cost for open API access is $30/month.
The Most Popular Lavu Integrations
| | |
| --- | --- |
| Online Ordering | DoorDash, Chowly and EZ-Chow |
| Employee Management | Dolce |
| Inventory Management | MarketMan and Sourcery |
| Accounting | Quickbooks, Shogo, Restaurant 365 and Xero |
| Liquor & Beer Control Systems | BeerSaver and Digital Pour |
| Web Design | BentoBox |
Lavu Customer Service
Rating – Fair
Customer support for Lavu POS is a mixed bag. Some restaurant owners are satisfied with the service, while others want to pull their hair out by the roots. Many customers have noted longer wait times for phone and chat support during peak hours. Additionally, some customers have expressed frustration with the time it can take to resolve more complex technical issues.
Common Problems With Lavu POS System
Expensive Hiccups & Financial Mistakes: A few hiccups and mistakes frequently associated with Lavu encompass: inaccurate overtime computations, items vanishing from orders, clients being overcharged or undercharged, problems concerning tips (like double gratuities), and inconsistencies between Lavu's credit card statement and the credit card firm's batch report. Dissatisfied users have also mentioned that Lavu's daily closing procedure is not always consistent.
Customer Service Resources
| | |
| --- | --- |
| 24×7 Phone Support | Yes |
| Email Support | Yes |
| Live Chat | Yes |
| Support Tickets | Yes |
| Knowledge Base | Yes |
| Videos & Tutorials | Yes |
Restaurant POS System FAQ's
How much does a restaurant pos system cost?
A basic POS system for a small business may cost around $1,000 to $2,000 for hardware, software, and installation. More complex systems with advanced features and capabilities, such as inventory management, customer relationship management, and analytics, can cost significantly more, ranging from $5,000 to $7,000 or more.
However, a good restaurant POS system should be able to produce a high ROI (return on investment) which will increase your profits and should pay for the cost and a whole lot more.
How do I select the right restaurant pos system?
Selecting the best restaurant pos system for your business can be an overwhelming task. The best thing you can do is schedule demos so you can see how the system works and you can ask all the right questions to find the perfect fit for your restaurant. Based on your type of business (full-service restaurant, quick-service restaurant, etc) and the size of your venue, you will need to ask questions to discover the best restaurant POS system for you and your business.
What questions should I ask during a demo for different POS systems?
You should definitely be thorough when it comes to looking for the best restaurant pos system. Instead of listing all of the questions right here, you can go here to get a list of all the questions you should be asking before purchasing any of the POS systems out there.
Buying a POS System? [10 Questions You Need to Ask]
What features should a restaurant pos system have?
Most pos systems have similar features. The difference comes in how they charge you. Some include many of the features in their pricing tiers, while others charge for features as POS integrations and add-ons.
With that said, these are the most common key features you should be looking for in a restaurant pos system.
Online Ordering
Menu Management
Table Management
Payment Processing
Loyalty Programs
Staff Management
Reporting and Analytics
What are the best restaurant POS systems?
Overall, after all my thousands of hours using and testing POS systems and speaking with owners and managers, I have found these four to be the best restaurant POS systems. You can click on any of them to schedule a demo, which I highly recommend doing.
Best Overall: Lightspeed for Restaurants
Best Runner-Up: GoTab
Best Customer Service: Rezku POS
Honorable Mention: Toast POS